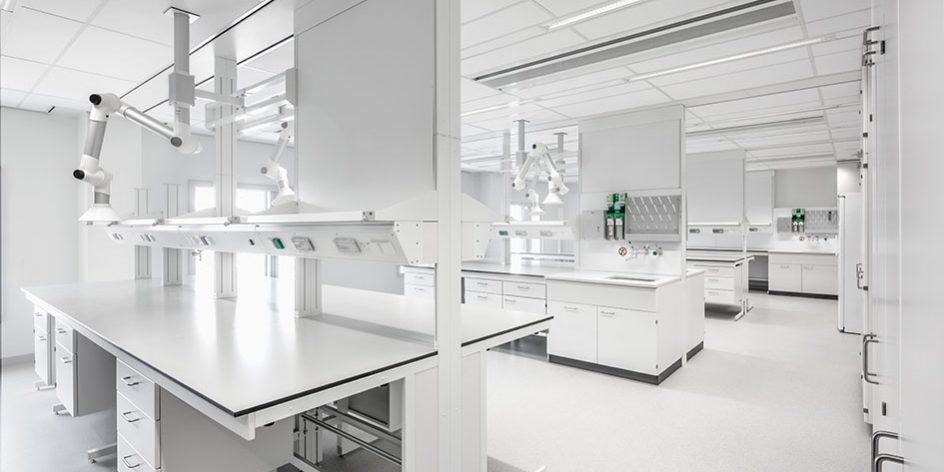 Optimum Solutions Policy
NSC follows an independent approach in the selection of the optimum solution for each individual client workflow. By leveraging the best available technology, we bring:
The laboratory right to the client's doorstep.
Delivering accurate and relevant solutions to our customers.
By following Intl. standard; ASTM, DIN, ISO, TUV, CE, SEFA 8 for Lab Furniture and ASHRAE for Fume Cupboards.
Engineering, Design & Supply
Our clientage includes Engineering Procurement & Construction (EPC) companies, Industrial enterprises, Governmental and Academia organizations, Petrochemical and Pharmaceutical sectors, Food & Beverages producers. NSC offers laboratory design engineering and supply services for new or revamp projects. Our services include:
Conceptual and Detailed Design engineering of laboratory layout and Utilities with Specifications development for any project.
Supply & Execution scope for MEP, HVAC, Civil, Gas Distribution systems, all specific to the requirements of Labs, Hospitals, Clean Rooms, Bio-Clean Rooms and Bio-Hazard Rooms.
Supply & Installation of Laboratory Caseworks, Laboratory Furniture, Fume Hoods, various kinds of Flammable & Non-Flammable Storage Cabinets, Bio-Safety cabinets, Utility Spines, Fixtures and Fittings.
Supply & Installation of Nursing Stations, Office Furniture, Hospital Furniture and Educational Furniture.